Un Poco De Blues 1
Blues blanco, Blues negro... con cual te quedas ? Personalmente, el buen blues negro me queda algo lejano, escuchar a Johnson o Hooker en algunas grabaciones se me hace algo cansado despues de 5 temas, sera que creci oyendo el blues de Mayall y los Allman Brothers, que el blues puro lo dejo para ocasiones muy especiales, cuando realmente puedo saborearlo.
Nadie duda que los blancos interpretan blues tan bien como los negros. Solo les falta la voz negra. Tampoco los negros que interpretan hoy, hacen el blues que se hacia a principios del siglo XX, todo a cambiado, y el sentimiento no es el mismo, se evoluciona y se interpreta de distinto modo. En los 60 se decia que John Mayall era el paradigma del blues tocado por un alma blanca, no lo se, Mayall cogio el Blues y lo hizo suyo, no veo demasiadas semejanzas con el blues tradicional. Creo que los blancos hicieron una personal interpretación de lo que podian sacar del blues negro, y lo hicieron bien, empatizaron con el sentimiento musical, y consiguieron hacer de el blues algo que la gente pudo asumir y comprender.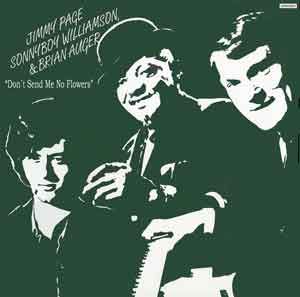 Sonny Boy Williamson & Brian Auger y Jimmy Page
Este es un extraño vinilo, de las sesiones que realizo Williamson con algunos de los emergentes musicos de rock y blues de mediados de los 60.
Sonny Boy Williamson

- Vocals and Harmonica


Brian Auger

- Hammond Organ


Jimmy Paige

- Guitar


Rick Brown

- Bass


Mickey Waller

- Drums


Joe Harriot

- Alto Sax


Alan Skidmore

- Tenor Sax

1. Dont Send Me No Flowers
2. I See a Man Downstairs
3. She Was Dumb
4. The Goat
5. Walking
6. Little Girl, How Old Are You
7. It's A Bloody Life
8. Getting Out of Town


Shemekia Coppeland - Wicked
Shemekia fue galardonada en 2001 con varios premios Handy por este disco. La hija del legendario John Coppeland, esta influenciada por mujeres como Etta James o Koko Taylor, y realmente su voz es extraordinaria.
01. It`s 2 a.m. - 4,30
02. Not Tonight - 3,15
03. Love Scene - 4,10
04. The Other Woman - 5,18
05. Whole Lotta Water - 4,01
06. Beat Up Quitar - 4,27
07. Miss Hy Ciditty - 4,22
08. Up On 1-2-5 - 5,06
09. Wild, Wild Woman - 3,20
10. The Fool YouŽre Looking For - 5,08
11. If The Moves His Lips - 3,37
12. Steamy Windows - 5,03
13. It´s My Own Tears - 6,05
Big Mama Montse - Ser O No Ser
Pagina Web de Big Mama Montse
Montse Pratdesaba es la mejor cantante de blues de España, y de Europa si me apurais. Nacio en un pueblo de Cataluña en el 63, y desde muy pequeña ya le tiro el Blues. He tenido el placer inmenso de conocerla, y es una persona encantadora, aparte de su voz, que es algo asi como una mezcla de Janis Joplin y Etta James. Tanto canta en catalan, como en ingles, versioneando a los grandes del blues. Este disco de 1998 esta cantado en catalan, con su estilo caracteristico ha compuesto todas las canciones, y el resultado es muy agradable.
Espero que si ve este blog no se enfade, "solo intento darte a conocer, Montse"
Si no la conoceis, bajaros el disco. Lo que ha publicado despues es realmente bueno.
1.- DISSIMULA (Big Mama)
2.- PASSO DE LLARG (Big Mama)
3.- SENSE TELEVISIÓ (Big Mama)
4.- LET´S GO DOWN (Lyrics: Gonzalo Goytisolo / Music: Big Mama)
5.- LOCO CARNICERO (Big Mama)
6.- MANIFEST DE LA IMBÈCIL (Big Mama)
7.- SER O NO SER (Big Mama)
8.- RAMON (Big Mama)
9.- QUE EM TREGUIN ELS AMICS (I JA NO VULL SABER RES) (Big Mama)
10.-CANÇÓ D´AMOR (Big Mama)
11.-TECNOLOGIA PUNTA (Big Mama & Victor Uris)
12.-CLARIVIDÈNCIA (Big Mama)
Musicos
BIG MAMA : Vocal, guitar, chorus and percussion
ALJOSA MUTIÇ : Tenor sax
FRANCESC CAPELLA : Keyboards
DAVID GARCIA : Drums
AMADEU CASAS : Soloist guitar in 1 i 5
JORDI MENA : Soloist guitar in 7 i 9. Dobro in 12
VÍCTOR URIS : Harmonicas in 1 i 6
SANTI ÚRSUL : Bass in 1, 3, 4, 5, 6, 8 i 9
ALVARO IRÍZAR : Bass in 2, 7, 11 i 12
PIERO SCARSCIOTTI : Bongós and claves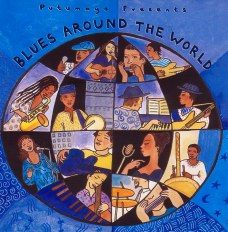 La compañía discográfica Putumayo Records escoge el tema
No Way Out
(Big Mama & Victor Uris), para incluirlo en el CD
BLUES AROUND THE WORLD
(PUTU253-2) editado en julio del 2006, en el que también aparecen artistas de reconocido prestigio internacional tales como
Taj Mahal, Bonnie Raitt, Otis Spann, Amar Sundy, Eric Bibb, Maria Muldaur, Jarabe de Palo, Rory Block, Habib Koité
, etc.
Parte de las ventas de este disco se destinarán a ayudar a artistas con pocos recursos y a músicos víctimas del huracán Katrina, a través de Music Maker Relief Foundation
www.musicmaker.org
Al Kooper - Naked Songs
(1973)
Al Kooper ha sido uno de los grandes del rock. Pieza fundamental dentro del mundo musical de la decada de los 60 y 70, ha tocado todos los palos posibles, blues, rock, fussion... sin el, algunos de los mejores discos de esa epoca, no habrian nacido. Ayudo a Dylan en la composicion de "Like a Rolling Stone" y le acompaño a la guitarra durante un tiempo, colaboro con los Stones en la grabacion de "Let it Bleed", y con los Zombies en el suntuoso "Oddisey and Oracle". Fundador de "Blood Sweet & Tears", con los que hizo sus mejores discos, siempre ha estado entre los musicos mas inquietos del panorama musical.
1 (Be Yourself) Be Real. Kooper 3:27
2 As the Years Go Passing By. Malone 6:04
3 Jolie. Kooper 3:49
4 Blind Baby. Kooper 3:07
5 Been and Gone. Peacock 2:37
6 Sam Stone. Prine 4:41
7 Peacock Lady. Kooper 3:23
8 Touch the Hem of His Garment. Cooke 4:04
9 Where Were You When I Needed You. Kooper, Levine 3:12
10 Unrequited. Kooper 2:54
Continuara... si Dios quiere.
Etiquetas: Musica